GapKids x ED
The GapKids x ED Collection for Girls
Talk show host and comedienne Ellen DeGeneres is having a busy summer. In addition to the June launch of her new lifestyle brand, ED, she has teamed up with GapKids to create a line of children's clothing that just landed at select Gap stores and Gap.com/ED.
The GapKids x ED Collection is lighthearted and joyful. It features Ellen surrounded by a group of young girls who have excelled at their passion such as skateboarding, drumming, robotics, and entrepreneurialism, by being true to themselves.
The campaign exudes a powerful message, created to inspire and motivate young girls—and boys—to celebrate what makes them unique. "I am thrilled that my lifestyle brand, ED, is partnering with Gap to encourage young girls to pursue their passion, whether it's math, science, sports, or the arts," said DeGeneres in a press release. "Following my passion allowed me to be exactly who I am today."
The partnership is donating $250,000 to Girls Inc., which provides girls across the U.S and Canada with life-changing experiences and solutions to the unique challenges girls face. Every purchase from the GapKids X ED collection contributes to this goal. Help empower girls everywhere and shop the new collection!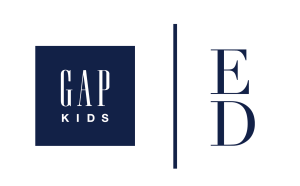 #heyworld
---